2,2-Dimethylolbutanoic Acid
Top 2,2-Dimethylolbutanoic Acid Manufacturer in China - Reliable Wholesale Exporter for OEM Supply
JiYu New Material Co., Ltd. is a leading manufacturer, supplier, and factory of innovative chemical solutions. We would like to introduce our latest product, 2,2-Dimethylolbutanoic Acid.

This acid is a versatile chemical used in a variety of industries, including paint and coatings, textiles, and adhesives. It acts as a crosslinker and can improve the durability and performance of the final product. Additionally, it can also enhance the water and chemical resistance of coatings, making them more durable against environmental factors.

Our 2,2-Dimethylolbutanoic Acid is of high quality and is manufactured through a rigorous process to ensure its purity and stability. We take pride in providing our customers with top-of-the-line products that meet their specific needs.

JiYu New Material Co., Ltd. is located in China, and we are committed to providing our clients with the best service possible. We ensure timely delivery and competitive pricing so that you can get the most out of your investment. Trust JiYu New Material Co., Ltd. for all your chemical needs.
Jiangxi Jiyu New Material Co., Ltd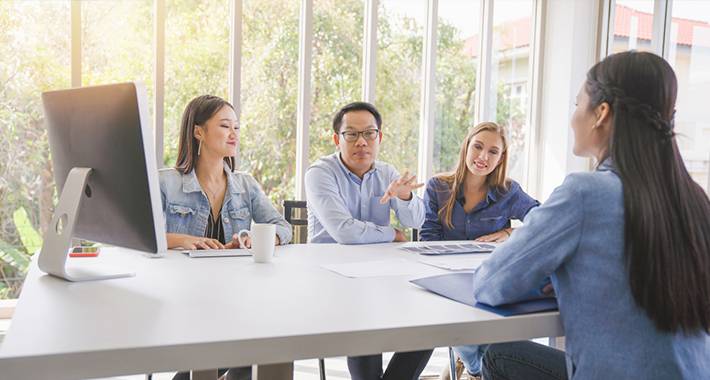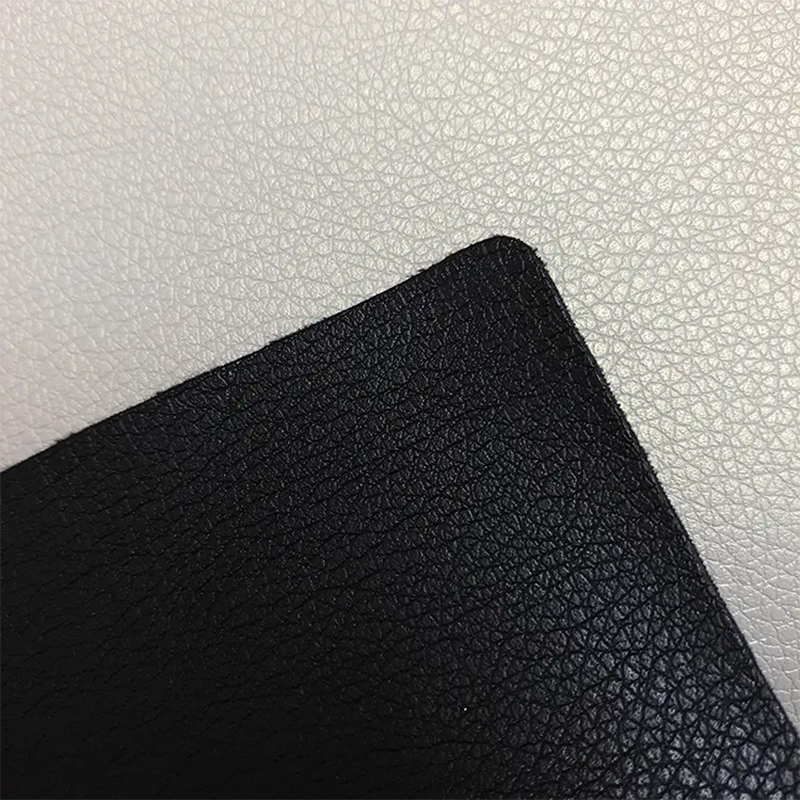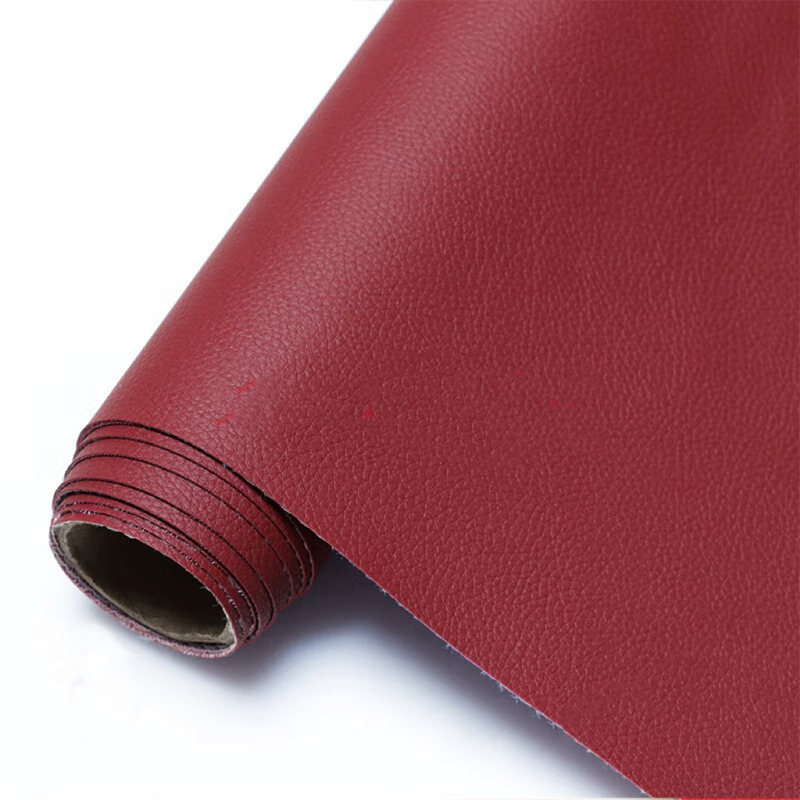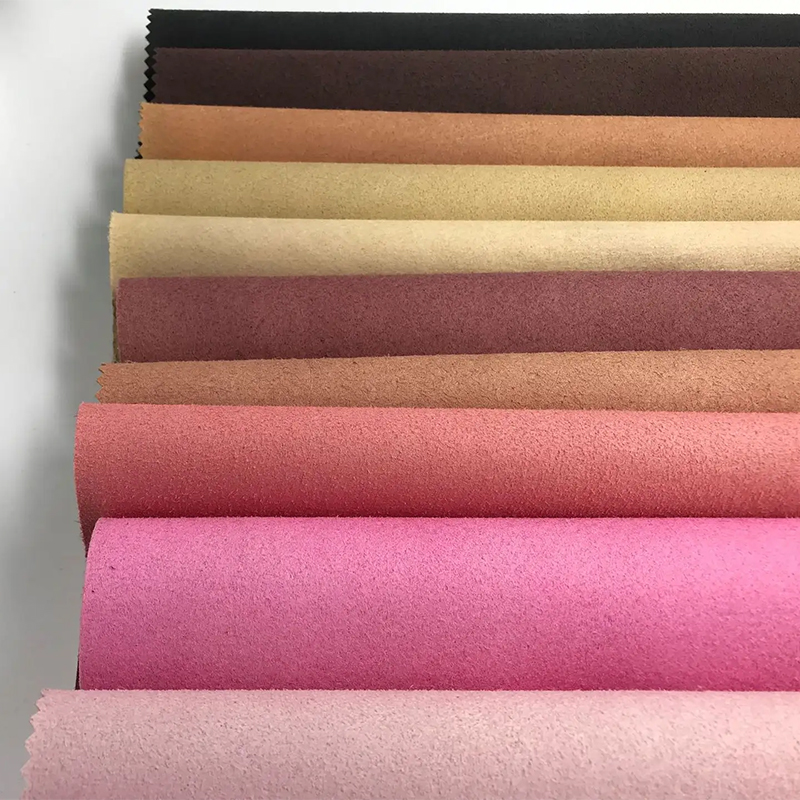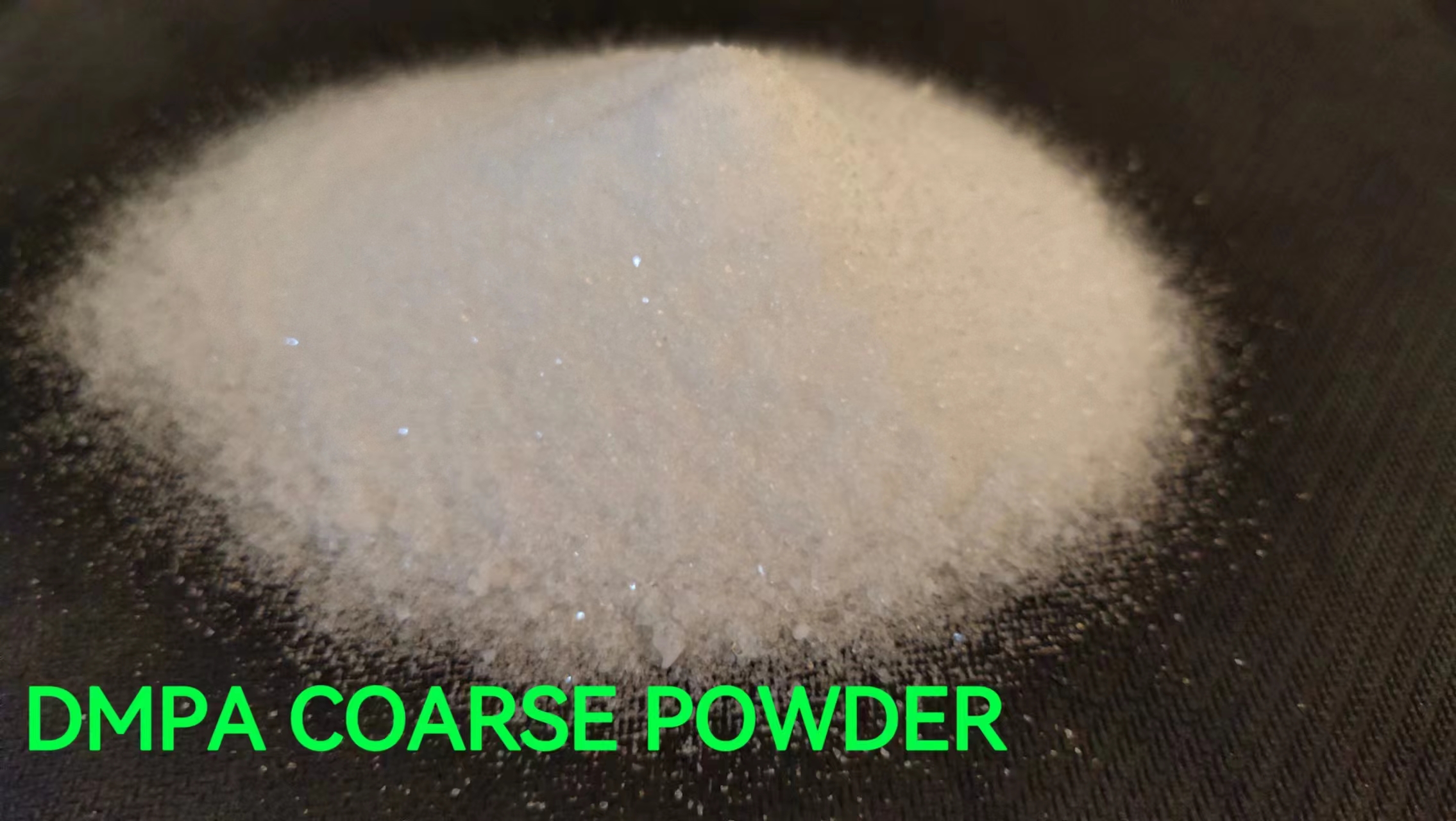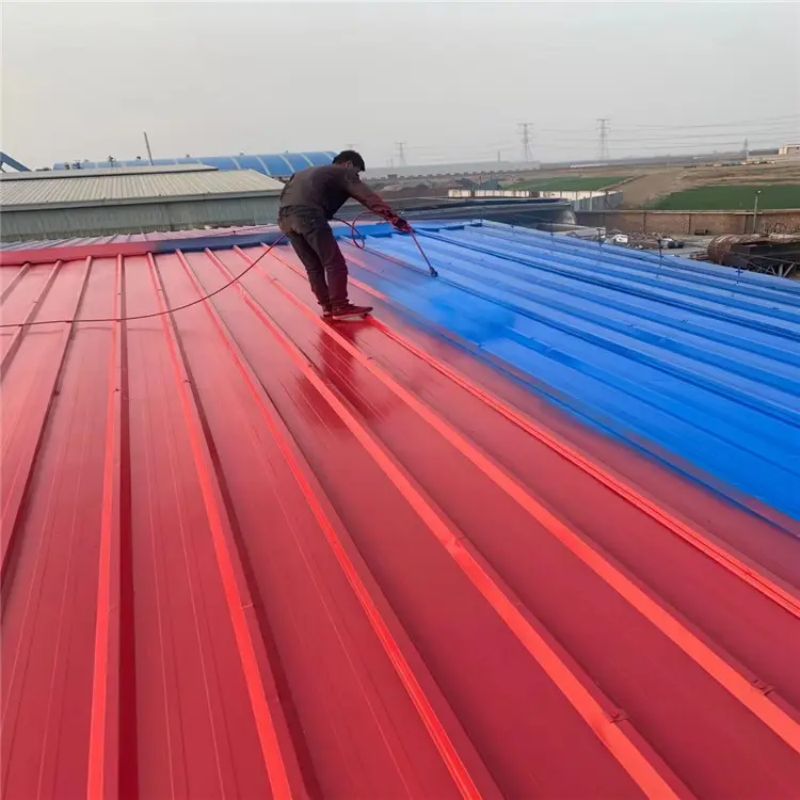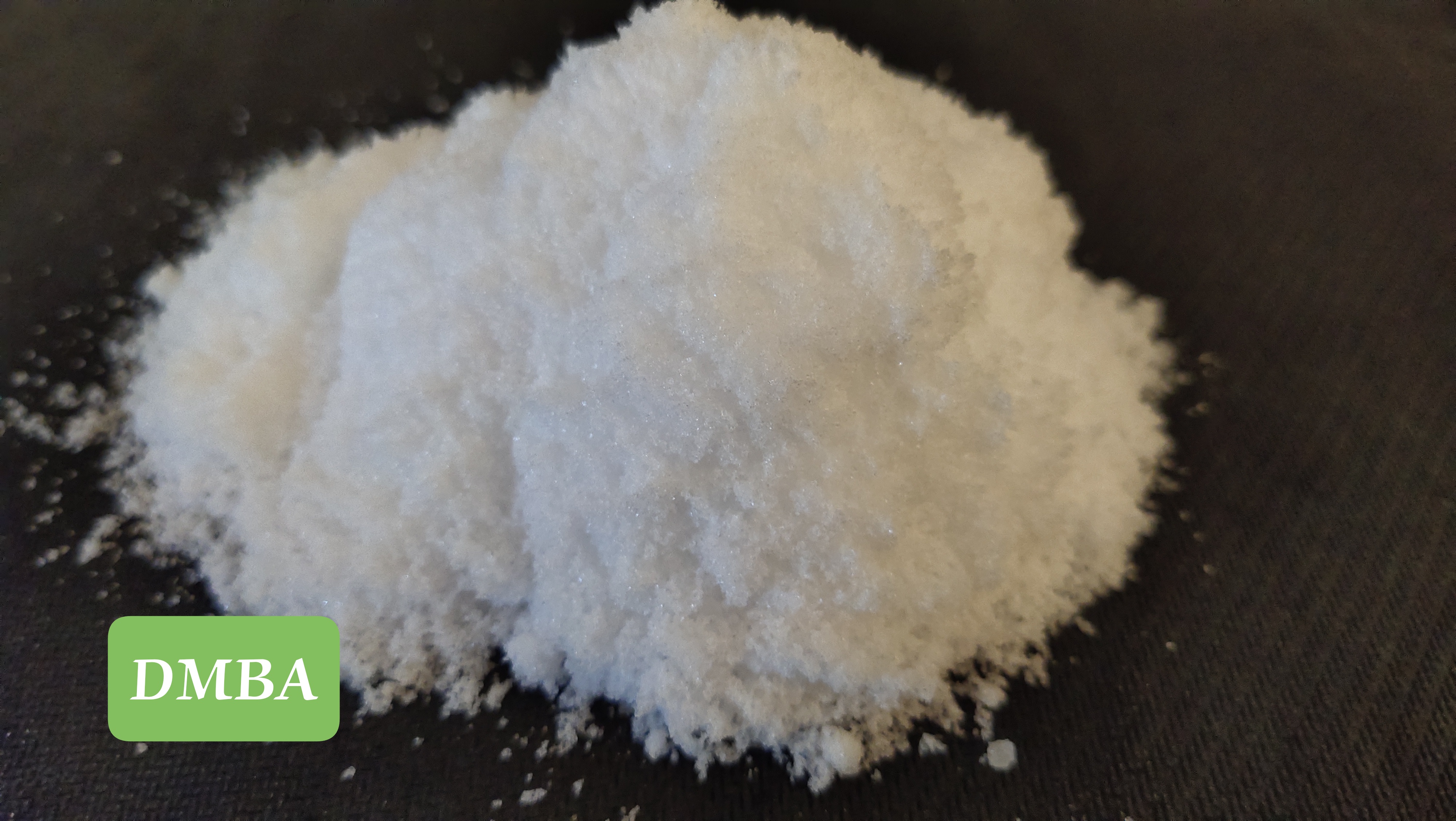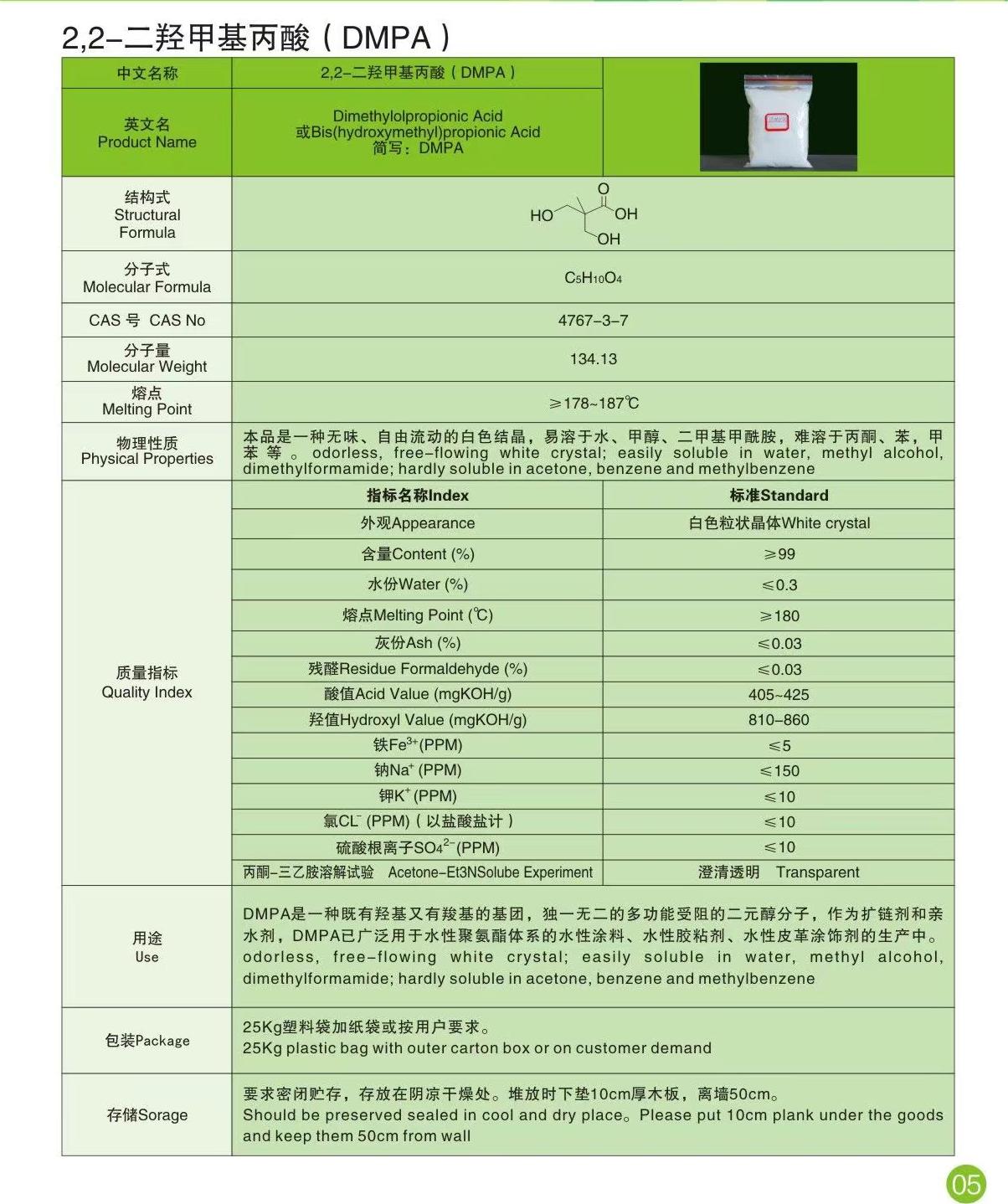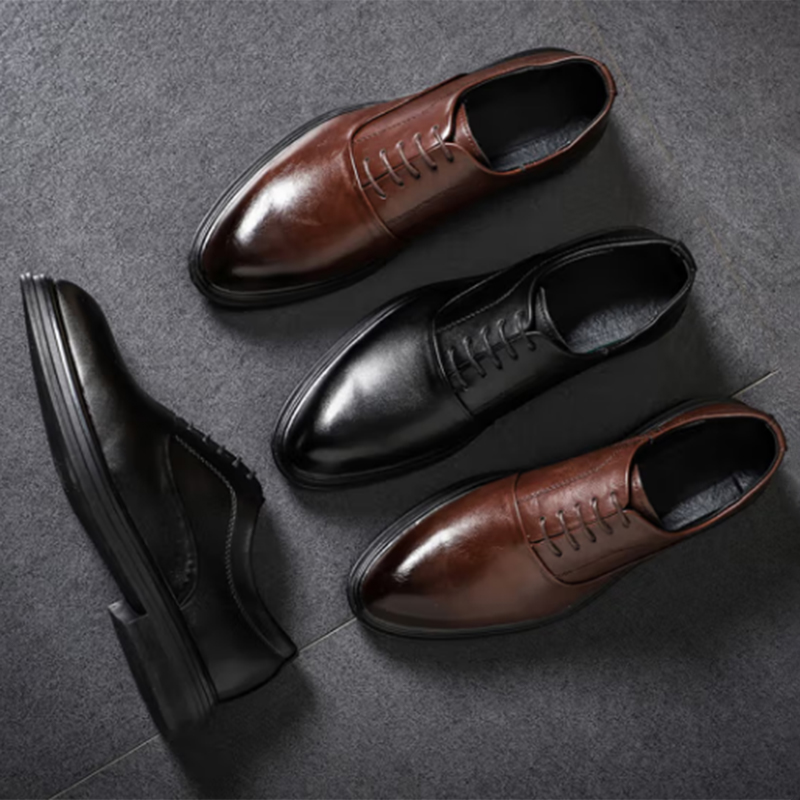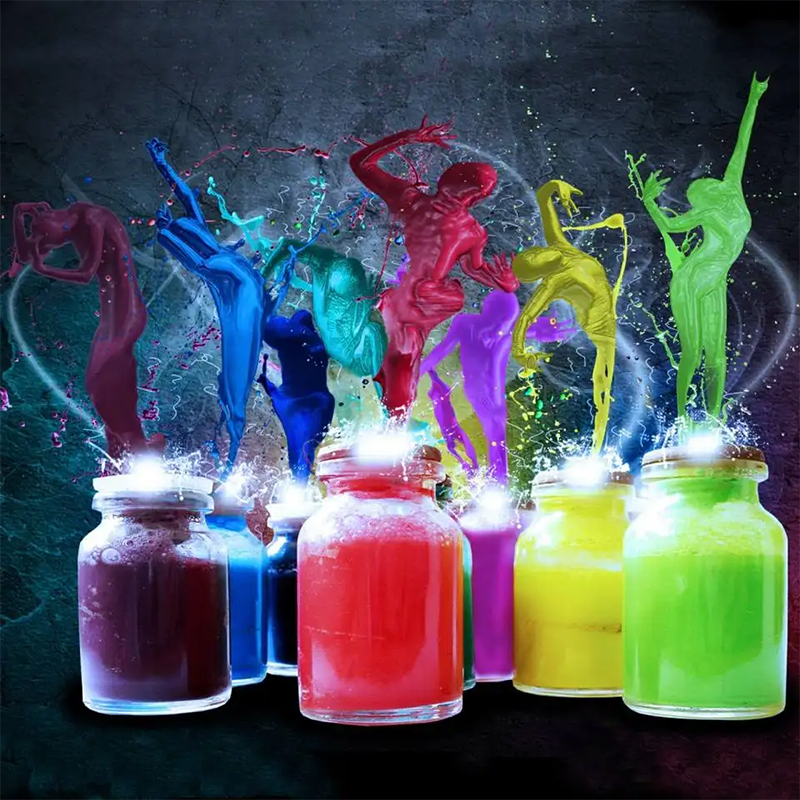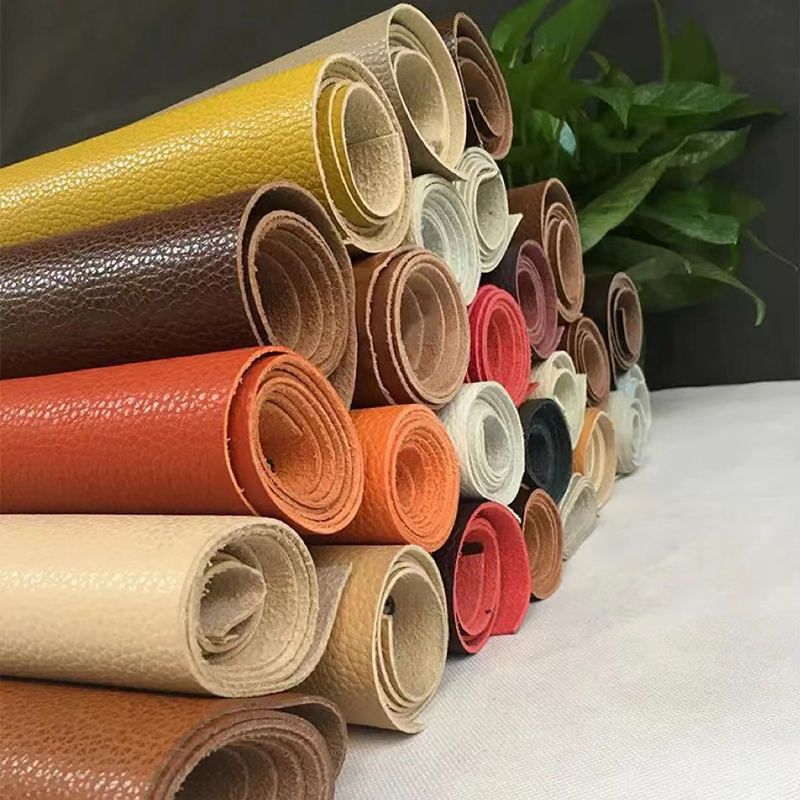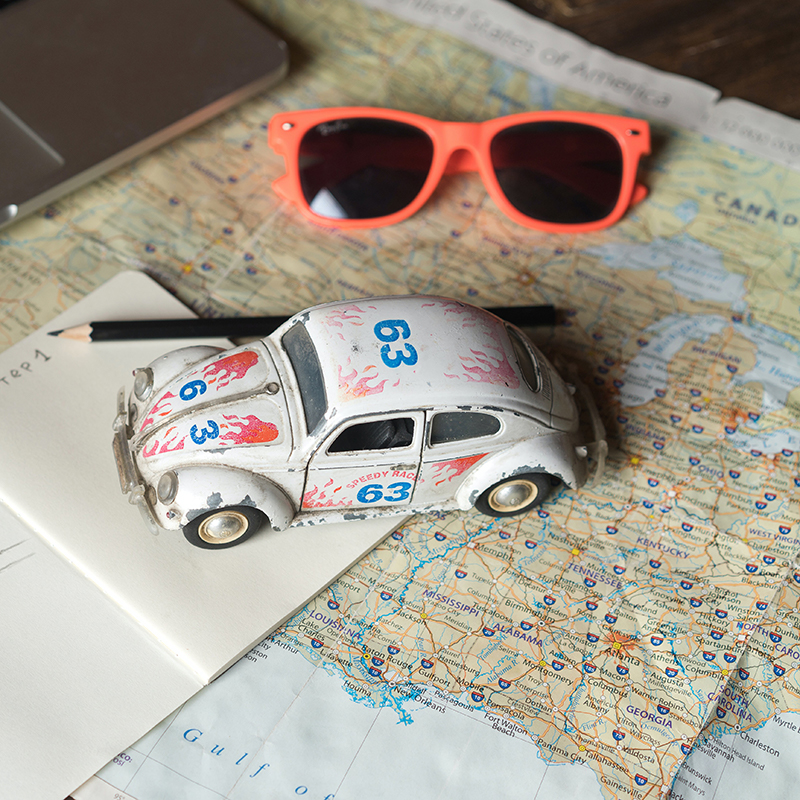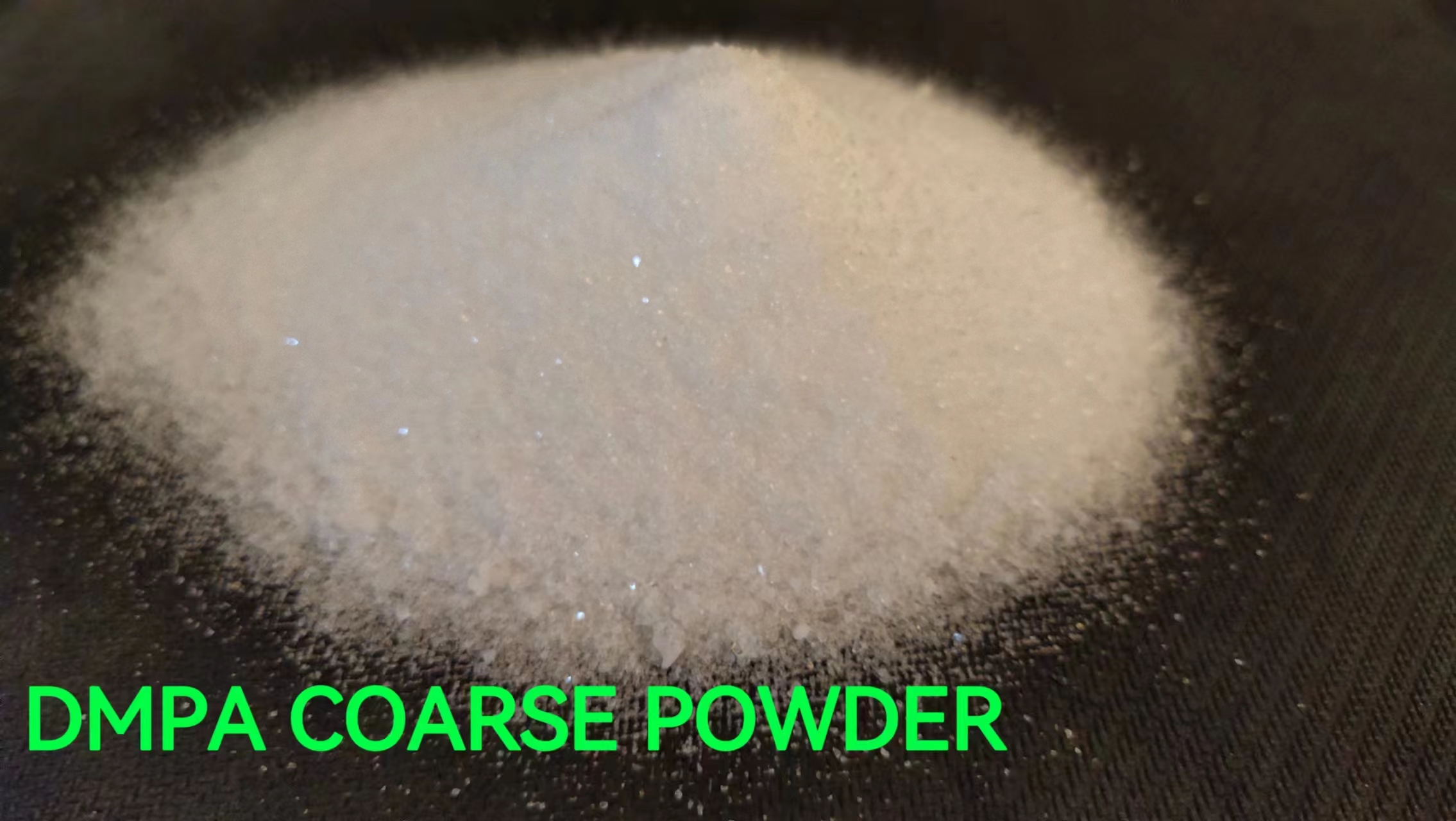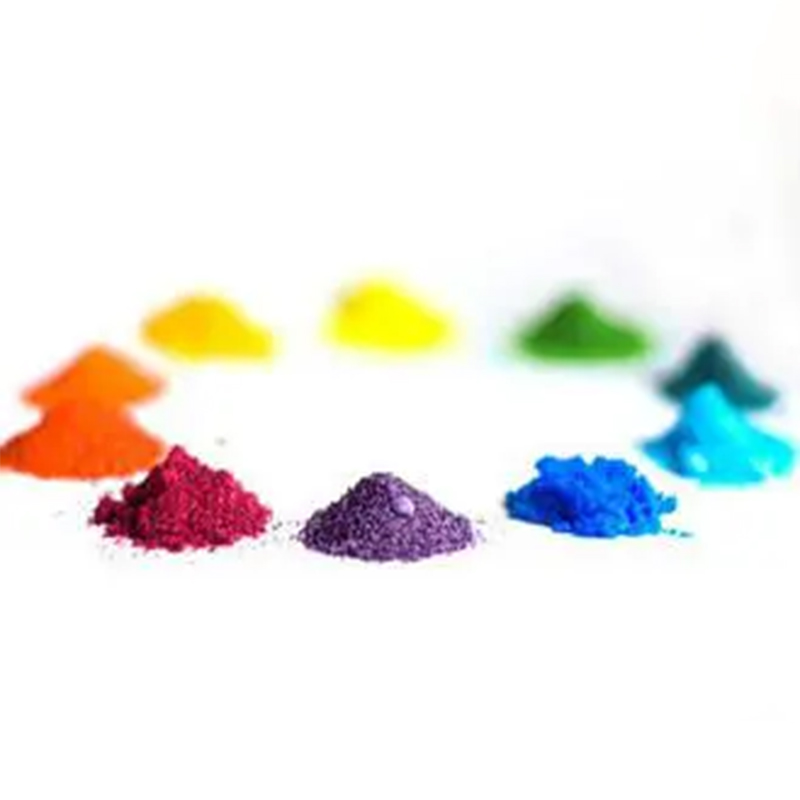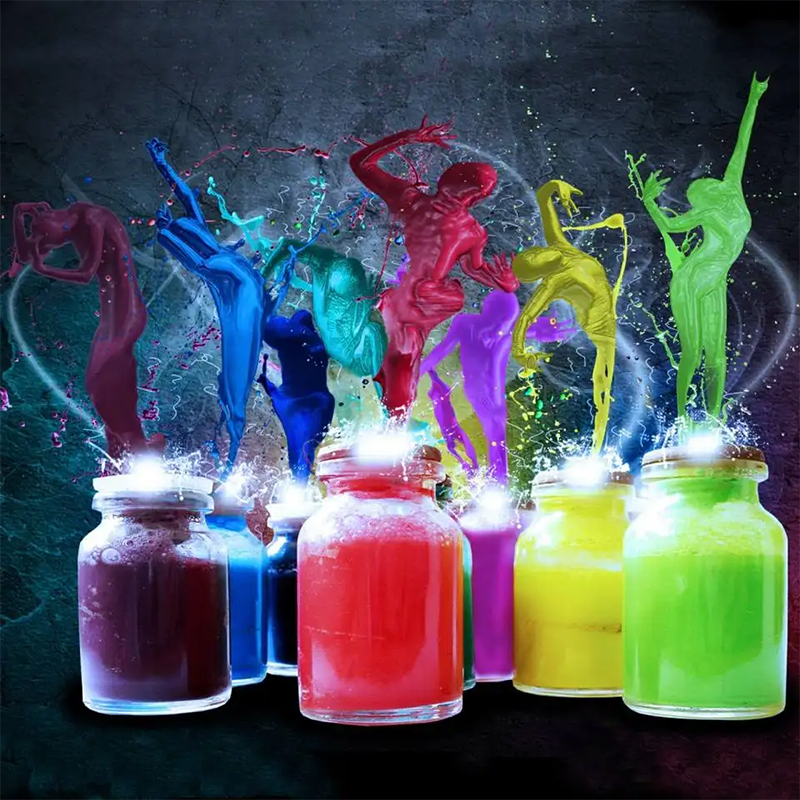 Top 2,2-Dimethylolbutanoic Acid Manufacturer in China - Wholesale Supplier for Export
Reviews
Related Videos
2,2-Dimethylolbutanoic Acid, also known as DMBA, is an organic compound that belongs to the class of carboxylic acids. It is a colorless and odorless liquid that is highly soluble in water and other organic solvents. DMBA is a multifunctional monomer that finds its application in a wide range of industries like paints, resins, coatings, and adhesives. It can be used as a polymer building block due to its highly reactive hydroxyl groups, which make it an ideal cross-linking agent. In the paints and coatings industry, DMBA is used as a co-monomer due to its excellent adhesion properties, water resistance, and hardness. Its unique properties make it an ideal option for waterborne paints and coatings. DMBA is also an essential component in the production of adhesives, providing improved adhesion, strength, and resistance to heat and chemicals. In the resin industry, DMBA-based resins are highly valued for their superior performance and durability. The multifunctional nature of DMBA makes it an ideal option for the production of thermosetting resins that are used in applications like laminates, composites, and casting. In conclusion, 2,2-Dimethylolbutanoic Acid is a versatile organic compound that finds applications in various fields due to its unique properties. Its multifunctional nature makes it highly valuable in the production of coatings, adhesives, and resins.
2,2-Dimethylolbutanoic Acid is a fantastic product for anyone looking to improve the performance and durability of their coatings. This acid is an essential component of many coating formulations due to its outstanding properties. It offers exceptional durability and chemical resistance, as well as excellent adhesion to a broad range of substrates. In addition to its performance benefits, 2,2-Dimethylolbutanoic Acid is easy to work with and can be formulated into a wide range of coatings. This versatility makes it an ideal choice for manufacturers in a variety of industries, from automotive to construction. Overall, I highly recommend 2,2-Dimethylolbutanoic Acid for anyone looking to improve the performance and durability of their coatings. It's an exceptional product that delivers outstanding performance and versatility, making it a valuable addition to any coating formulation.
2,2-Dimethylolbutanoic Acid is a very effective organic compound that I have been using in my laboratory experiments for quite some time now. This acid works extremely well as a cross-linking agent for polymerization reactions. It has a mild odor and is easily soluble in water, making it very convenient to handle and use. The purity level of this product is also exceptional, which ensures consistent and reliable results every time. I would highly recommend this product to anyone who is looking for a reliable and efficient cross-linking agent for their polymerization reactions. Overall, an excellent product that meets all of my expectations!
Contact us
Please feel free to give your inquiry in the form below We will reply you in 24 hours